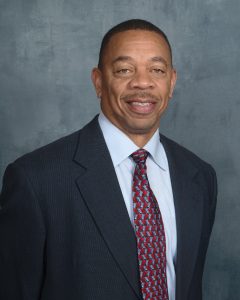 Pat Walker is President and Chief Executive Officer of Georgia-based Consolidated Facility Service Corporation. Consolidated Facility Service is an all-inclusive service provider focused on providing turnkey services to commercial, retail, and medical property owners.
With more than two decades of expereince within the Retail Property Management Industry; first as a Contract Manager providing janitorial services for the Broward Mall in South Florida, and subsequently as Florida Group Manager, Pat branched into Facility Management, working with SSC Service Solutions, a well-known national facility management company, Pat advanced to Southeastern Regional Manager and eventually as Vice President for his company's Shopping Center division, where he implemented an extensive computerized management maintenance system to track facility maintenance activities in over 100 centers located in 34 different states.
Following a successful tenure in the above discipline and prompted by the attack on our country, Pat spent considerable time in the public safety field, training and consulting security operations for Emerson Russell Maintenance Corporation (ERMC). This included assisting in the revision of ERMC's established security program and implementations of their Field Officer Training (FTO) program.
Equipped with more than a decade of experience, an "Old School" work ethic, and divinely inspired motivation, Pat founded Consolidated Facility Services in 2004. Focused on providing full-service janitorial, Pat began assembling his team consisting of in-house personnel, equipment/supply vendors, and specialize cleaning vendors.
"Throughout my career I have been recognized as an achiever, my efforts have primarily been driven by my employers' goals. In establishing Consolidated Facility Services. Our motivation is to become a premier service provider for both Minority and Non-minority Clients. Illustrating that minority operated businesses can compete with any firms in the deliverance of quality service at competitive prices."